Have you ever wondered if you are doing what you are supposed to be doing?
Have you thought that maybe you should be doing something else or tried something different?
I don't know about you, but for me, this stage in my life has been kind of like the limbo. I feel like the bar keeps getting lower and lower, and it's about to knock me to my knees.
For the last 6 or 7 years of my life, I have dreamt of being a Child Life Specialist. I did my research, applied to the right schools, studied hard, volunteered excessively, and scored an internship. I did the best I could to have a kick butt resume and to soak in every ounce of information during my internship. After that, I worried over the certification exam and studied by booty off for that. Last year, I passed the certification exam!
Fast forward one year later... Where am I?
I am not employed as a Child Life Specialist.
However, my wonderful friend, Sydney, daily reminds me that I am in graduate school and teaching preschool.
She reminds me that I don't need to compare myself to others, and that I am doing what I wanted to do. I wanted to go to graduate school. I wanted to further my education. I needed that for me.
But somehow in the midst of reading about everyone else's jobs and child life stories, I get lost. I get down. I allow feelings of failure to creep into my mind.
Do you ever feel that way? Do you ever allow yourself to compare yourself to other people? Do you see your nursing friends starting jobs or teacher friends starting jobs? Do you see girls who were in school behind you get the Child Life job? Cause I do.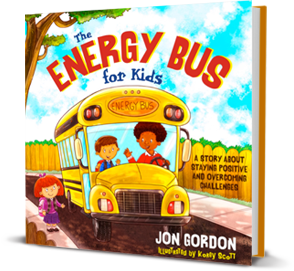 Today I found a book called The Energy Bus by Jon Gordon. It's geared toward school aged children and it addresses issues of self esteem, positivity, bullying, and being kind. In the book, the bus driver, Joy, provides five rules to staying positive and overcoming challenges.
(Even though the book is for kids,
it has a strong message that I think we can all learn from.)
My favorite part of the story is when Joy tells George, the main character in the book, that he has the power to shut the door of his bus on anyone who may try to bully him or anyone who is negative.
Think about that. You have the power to shut the door to negativity, to frustrations, to failures. You have the power to change the way you view a situation.
You have the power to feel excited for your friends who are getting practicums, internships, and jobs without it bursting your bubble and making you feel like a failure.
So whether or not you are where you think you should be in life, you, my friend, are not a failure. Trust me. Everything in life happens for a reason.
Keep trucking along. If you are passionate about something, I promise you will be successful. Don't give up and don't lose sight of your dreams, your ambitions, and your goals.
And remember, your dreams aren't your friends dreams. Your ambitions aren't my ambitions. You goals aren't your classmate's goals. And that my friend is the beauty of it.
And if all else fails, do what I like to do.
-Caroline